Students please remember that when you are going to and from lunch and dismissing, elementary classes are still in session. There has been an increased number of reports that students are being loud and distracting at theser times in the hallways near elementary classrooms. Although it is your time to relax, the elementary students and teachers are working at these times. Please be respectful of this and aware that you serve as their role models so behave accordingly.
The High School Nurse will be conducting Physical Exams on Wednesday, May 3rd at 9:00 am. Any seventh or tenth grade student who still has not submitted the New York State Physical form required for your grade, please see the nurse to schedule an exam.
Also, the High School Nurse will resume NYS mandated testing starting Thursday May 4 for the remaining seventh grade and all of eight and ninth grade students. Students will be called at the beginning of each period and return to class with a pass.
If you are looking for a job, check out the bullentin board in the music hall. If you would rather go to a camp there are camps posted on bullentin boards in the music hall and outside the gym.
Do you have a

special talent? Can you sing, dance, juggle, perform magic or play an instrument? Would you like to showcase your talent with a family member or friend? The Annual Spring Talent show is Friday May 12th at 6:00 pm. Please sign up by Today Friday April 28th in the office or with Mrs. Steffen and Mrs. St. James
***************************
REMINDER There is a district Dress Code that must be followed even when the sun comes out! Please make sure you are dressed appropriately for school. If you are not you will be referred to the office where arrangements will have to be made for appropriate clothing to be brought to you before you can return to class. For a complete description of clothing deemed inappropriate for school see your student handbook. A reminder will also be sent home to parents with the complete description with your report cards this week.

REMINDER

from Mrs. Facci and Mr. Dodge - STUDENTS - Please keep cell phones in your book bags or locked in lockers during class time. They should not be seen or heard during classes as they are a distraction. If your teachers repeatedly ask you to put your cell phone away they will be sending you to the office for more progressive consequences

.

Any Student Athletes waiting for coaches to arrive should do so in athletic study hall in the library unless staying with a teacher for extra help. Students should not be unsupervised in hallways, gym or lobby while waiting for coaches to arrive.
Ted Moore Run Walk
Saturday May 6th MVCC (Utica Campus) 9 AM
5k run/2 mile walk register or pledge today
Online Registration at mvcc.edu/foundation/ted-moore-run
registration fee: $20 in advance/$25 day of race
student fee: $10
family fee: $40 (maximum of 5 immediate family members)
Registration by April 28th guarantees a free commerative shirt on race day
flyers in counseling office
Blood Drive May 9th, sign-up with Ms. Viel

Don't be bored this summer....Come join the fun!!
SUMMER CAMPS
Engaging workshops for students entering grades 7 - 10
June 26-29 8:30 am - 3:00 pm Creative Cooking
July 10-13 8:30 am - 3:00 pm Introduction to Policing Procedures, Self Enhancement, Introduction to Cybersecurity or Health Careers
OHM Boces Career & Technical Education Center New Hartford
Applications may be picked up at the counseling office. Deadline is Friday May 26th.
Driver's Education Program at Notre Dame High School this summer. Every Monday, Wednesday and Friday either 8:30 to 10:00 or 10:00 to 11:30. Starting Wednesday June 28th ending August 4th. Flyers in the counseling office or click here drivers ed
Seniors, there are new scholarships arriving weekly. Check out the guidance section or stop by the guidance/counseling office.
Prom Saturday April 29th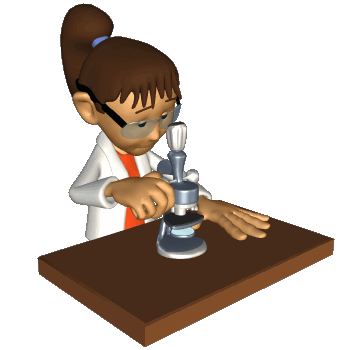 Science Fun Facts:
Giraffes tend to eat the leaves at the tops of trees and shrubs first, rather than from the bottom up.

Every giraffe has its own unique spot pattern, like a fingerprint.
Giraffes only sleep for about 2 hours a day in 10 minute blocks. They sleep standing up most of the time.
A giraffe heart weighs about 20 pounds.
Giraffes are said to be the quietest animals in the world, since they don't make many sounds. However, scientists believe that giraffes may make sounds at tones so low that humans cannot hear them.